Perez Truth Concert – book this show now –
Perez the Truth Concert' 'I have collected songs from some legends as Nina Simone – Johnny Mercer – Simon Garfunkel- Laura Nyro – Just to name a few- to create moments that are key to the times then and now. Songs who's lyrics display and love the hope- hope and joy-Songs who's lyrics display conflict where the pain becomes yours, and the pain is eternal and without limit.'
Book "Perez Sinatra and the American Songbook" today!
Future dates T.B.A.
Hot Summer Wednesday
June 7th from 7 till 11 pm
Perez at The Lambs Club
132 W 44th St, 2 floor
Great drinks and nosh
Come on by and have my favorite drink – Gold Rush – Bourbon, Lemon, Honey
New York call for a table (212) 997-5262
WBGO jazz radio
PEREZ photographs are a part of a group show gallery reception on Thursday, June 8, 6PM – 8PM at the WBGO Art Gallery.
Artist whose work will be at the gallery:
Tony Bennett – Don Braden – Will Calhoun- Gerald Cannon -Mino Cinnelu- Honi Gordon- Dick Griffon- Olive Lake- Peter Leitch- Carmen Lundy- Perez- Bucky Pizzarelli- Judi Silvano- Sonelius Smith
20% of sales go to WBGO RADIO – I HAVE SOME HIP BLACK AND WHITE IMAGES THAT I ALSO PRINTED MY SELF
– PLEASE come and support-
This Gallery reception is sponsored by Wines of South Africa.
WBGO Gallery is located at 54 Park Place in Newark, NJ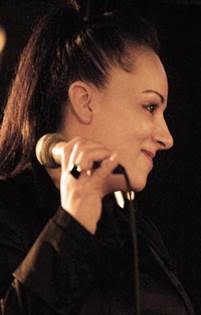 If you're around and not in the Hamptons – come out late night see me sing in a bar ~ HAVE A FEW COME OUT!
PEREZ Jazz
night West End Bar & Grill – 813 8th Avenue – cross street 49 st
Saturday Night – August 12 – 10pm- 1pm. Drinks eats fun!
E mail
perezjazzmusic@hotmail.com
for seats and address to the events – many thanks – music heals – jazz is Americas gift to the world-
Peace –

Perez