Hi hip cats – Happy New Year to you all- thanks for following my blog- the last blog of 2015 is the ten albums I loved best and admired most this year: This was a real task – to narrow it down to just 10- so many amazing artist out there – love to you all .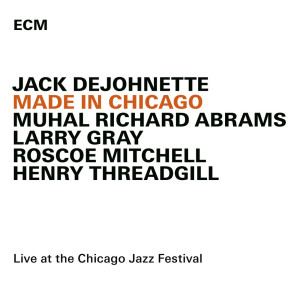 1)Jack DeJohnette: MADE IN CHICAGO (ECM) Jack DeJohnette brings together colleagues of 50 years standing – pianist Muhal Richard Abrams, sax players Roscoe Mitchell and Henry Threadgill and young cellist and bassist Larry Gray – and the range of expression these five players draw from their instruments is astonishing. Love him – love this!
http://www.jackdejohnette.com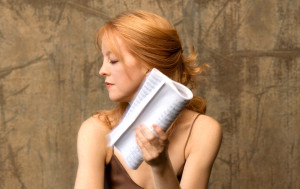 2)Maria Schneider Orchestra The Thompson Fields, (ArtistShare)
Gorgeous, enveloping orchestral jazz, much of it inspired by the natural world. Its an amazing project- tasteful as usual-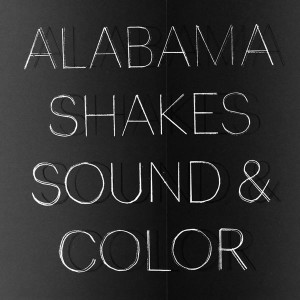 3) Alabama Shakes Sound and Color- ATO (US) MapleMusic (Canada) Rough Trade (UK) this is the follow-up to the band's Gold-certified debut album, Boys & Girls, which earned the group three GRAMMY nominations. Alabama Shakes takes its retro soul rock in a more expansive, exploratory direction on its second album, blending psychedelia, driving rock and '70s soul. As always, the focal point is singer Brittany Howard, who brings the electrifying goods, whether she's flying at the top of her range or delivering the grit and smoothness. Dig it – I do!
4)Harold Mabern, AFRO BLUE- Smoke Sessions- I love his musicality this hip cat at 78 he remains a sterling vocal accompanist, as demonstrated across this album featuring five of the finest singers around: Kurt Elling, Gregory Porter, Jane Monheit, Norah Jones and Alexis Cole- and I love Fools Rush in – just sayin! What a session note Mabern's early career placed him with Betty Carter, Johnny Hartman, Sarah Vaughan and Joe Williams. Real hip cat – love this cd.
5)Chris Mc Nulty- Eternal (Palmetto Records),
in collaboration with gifted Australian orchestrator, Steve Newcomb celebrates the life of her son- and here is one of the reviews form this session- McNulty has put all she has learned over half a lifetime of jazz singing and songwriting into this exquisite chamber jazz CD. The Australian born, New York City-based singer and a veteran performer on the international jazz scene, has many gifts as a performer and a direct channel to the emotional core of a lyric. On this CD, McNulty bares her soul, and one doesn't dare look away." ★★★★½— Allen Morrison, Downbeat, June 2015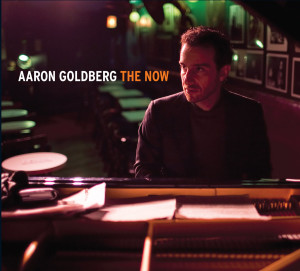 6)AARON GOLDBERG: THE NOW (SUNNYSIDE RECORDS) The Now is a very polished album, divided between Aaron Goldberg's own compositions, a few jazz standards, and some delightful reworking's of Brazilian songs. And it's a treasure- Aaron Goldberg is one of that younger generation of super-aware and self-conscious American
jazz
pianists .hip cat very talented!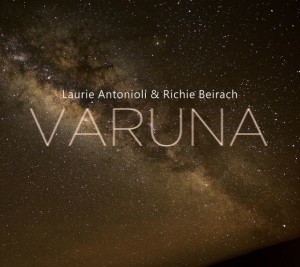 7)Laurie Antonioli & Richie Beirach – 'Varuna' (Origin Records)
A veteran jazz singer who leads one of the best working bands on the scene, a real Hip Chick- and fantastic artist. http://www.laurieantonioli.com/
8)Fred Hersch- SOLO Palmetto Records LOVE THIS HIP CAT I always go and see him when he is playing live in NYC-– HERE IS THE TRACK LISTING – ILL SAY NO MORE – BUT- BRILLIANT SESSION- Track Listing: Olha Maria/O Grande Amor; Caravan; Pastorale (For Robert Schumann); Whirl (For Suzanne Farrell); The Song Is You; In Walked Bud; Both Sides Now.
http://www.fredhersch.com/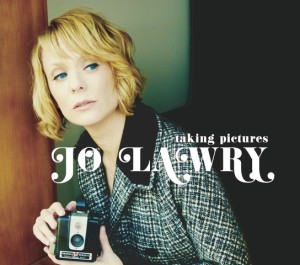 9) Jo Lawry Taking Pictures, (PRA)
Ten of the best-crafted songs I heard in a while and she sang them at my house concert 2 years ago -She is a great songwriting- she has a great sound and she is a phonemical musician.
10) Emily Saunders: OUTSIDERS INSIDERS (MIX SOUNDS) There's no doubting Emily Saunders has a strong vocal technique – The nine original jazz numbers are fantastic – tasteful and have a modern flair. this cd has a range between jazz ballads and Sixties soul jazz. Highlights include the crisp voice-and-piano ballad You With Me and the optimistic Summer Days. Those who like their jazz sultry singers will love this session- Modern and hip!
that's it hip cats
Peace Perez see you all in 2016