PEREZ

BIO
Perez has played in numerous venues around New York City. 55 Bar, Kitano Hotel, Iridium Jazz Club, and Bar Next Door just to name a few. She's also been featured in numerous stages and jazz festivals across Europe.
Born in Harlem, New York. 136 Street and Amsterdam Avenue. Baptized at Church of the Annunciation, 88 Convent Avenue, New York, NY- Her mother was of Irish decent, a housewife; her Puerto Rican father was a machinist, played congas and guitar in the Navy Big Band. Drawn to music and art from an early age, it was said, that by age four, she would hear a song once and be able to recite the lyrics and melody. She was in foster care from 9 months old for the first few years of her life-at the home of Mr. and Mrs. Steiner. She attended High School of Art and Design at the age of 12 and majored in photography. Mastered Photography and printing black and white images. Though photography was her first impulse towards self-expression, she later focused her energy on vocals as a form of communication. After graduating from High School of Art and Design at the age of 17 went to Pratt then moved to Los Angeles where she worked within the Art and Design world and began her fascination and long romance with jazz.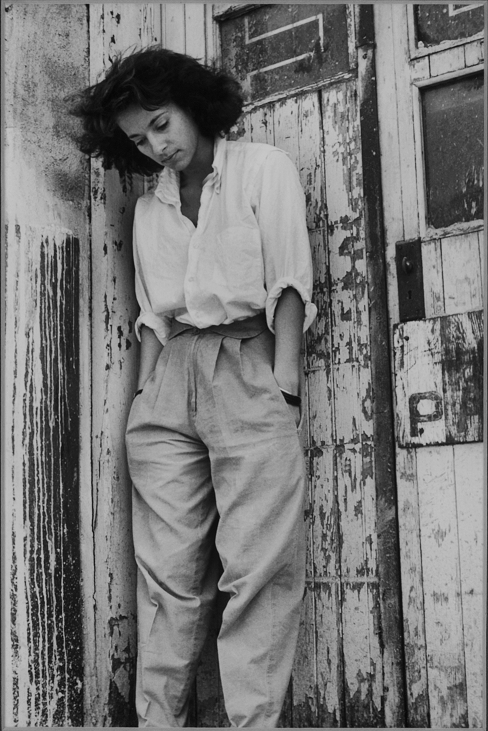 She worked for Paramount in the art department and was being exposed to the Art Director's taste in music. Lucky for her it was Coltrane and Parker. She began to seek out other jazz artists. Fell in love with the likes of Bill Evans, Charles Mingus, and the cool of Anita O'day Shirley Horn, Chet Baker- Annie Ross and Lambert, Hendricks & Ross combo was a real treat when she stumbled across it. "Come on home" and "Home cookin', till these days she adores these tunes. Then hearing the amazing Abbey Lincoln, Nina Simone was the final step in her decision to leave the visual world behind and focus on jazz vocal. It was when she moved to Europe and made a conscious decision to focus on a verbal form of communication. She did not have a formal musical education, she did take classes at various schools and conservatories also had many lessons from the jazz artists that stayed at her house like Curtis Clark, Anita Wardell, Jan Ponsford.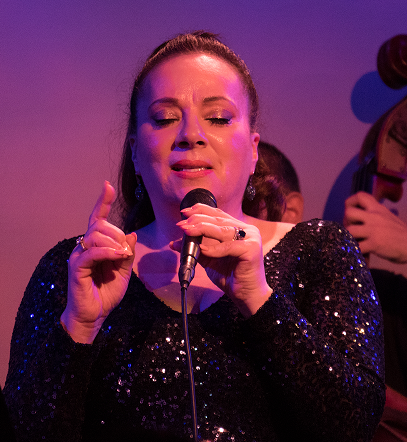 Perez became a regular figure at Amsterdam's Bimhuis. When applying to be a member of the Bimhuis she was asked. How long have you been involved in improvisatiemuziek. Her response was ''6 months after I was born I was placed into a foster home, I have been improvising since then.'' Establishing her reputation, she ran a weekly session there for a spell and was lucky to appear at festivals on stages across Europe. After a ten year stay in Europe Perez returned to New York, her home and she produced two sessions entitled "Seventh Avenue South" and "Sunday Sketches"both out on Timeless Records, a Dutch label. Each recording has some hip standards as well as original tunes on them. Her third session "ITS HAPPENIN" on the American ZOHO label has received great reviews. Perez is focused on the art of communication and portraying unique musical moments, that will move and touch listeners who have a craving for this great movement called storytelling.
Download PEREZ, BUY TRACKS – thank you
Apple Music album: It's Happening
Entire iTunes discography !
Thank you to the past artists- Anita Wardell from the UK- Amy Cervini – Jo Lawry – Bertha Hope – Emily Braden- Sheila Jordan – Judy Niemack – Sandy Cressman from San Francisco – Brandee Younger – Melissa Hamilton – Chris McNulty – Jennifer Hartswick from Nashville – PEREZ-Jane Irving – Ilse Huizinga from Holland –