This week HIP CHICK ALERT puts the spotlight on Alison Wedding.
With one foot standing in the jazz tradition and one in the realm of the modern singer-songwriter this lady Alison Wedding is taking female vocals in a direction that is truly unique! I have seen her singing her original material and its moving and fresh. Her approach to the American Songbook is the top – clean – heartfelt and has her stamp on it – I would confidently say that Alison Wedding is one of the best vocalist musician's educators out there today!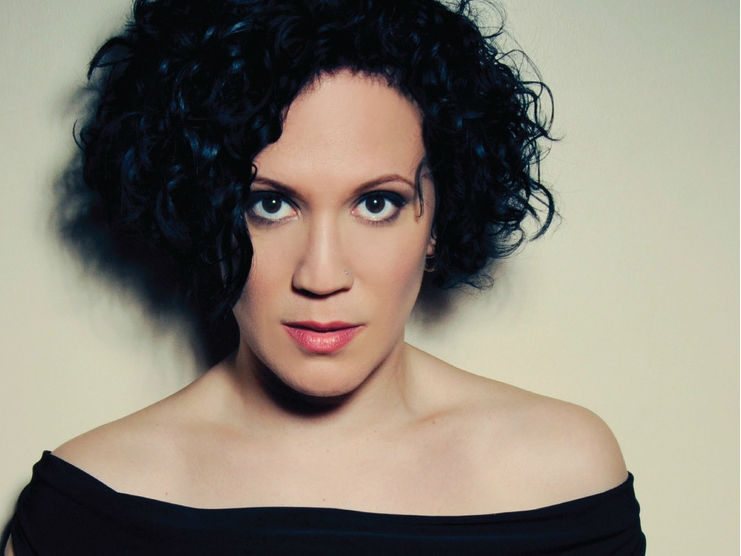 Alison Wedding is an American singer and composer that has lived around the world! Originally from Texas -She has lived in NYC – Australia and is about to put the moves on Chicago! You go girl! She has performed with jazz musicians Gerry Mulligan, Dianne Reeves, Joe Chindamo, Bob Sedergreen, and Peter Knight. She has also recorded with pop artists, notably Andy Summers, formerly of The Police. Before moving to New York in 2007, Wedding was based in Melbourne from 2001 to 2007 where she performed and recorded throughout Australia. She is currently an assistant professor in the voice department at the Berklee College of Music. She holds a Bachelor of Music from the University of North Texas. Her latest album, This Dance was produced by Micheal League of Snarky Puppy and features special guests Lionel Loueke, Chris Potter, and Theo Bleckmann.Hendrik Meurkens.She is a winner of the Australian Jazz Bell Award– and I see more awards coming her way in the future – so hip cats please go to her website – follow this artist – go see her live – buy a cd or 2.
PEACE PEREZ