It will be the artist's most ambitious (and public) project to date.  The Madison Square Park Conservancy and acclaimed artist Teresita Fernández announce Fata Morgana, a major public art installation on view now through January 10, 2016. Go go go and check this out! Its awesome !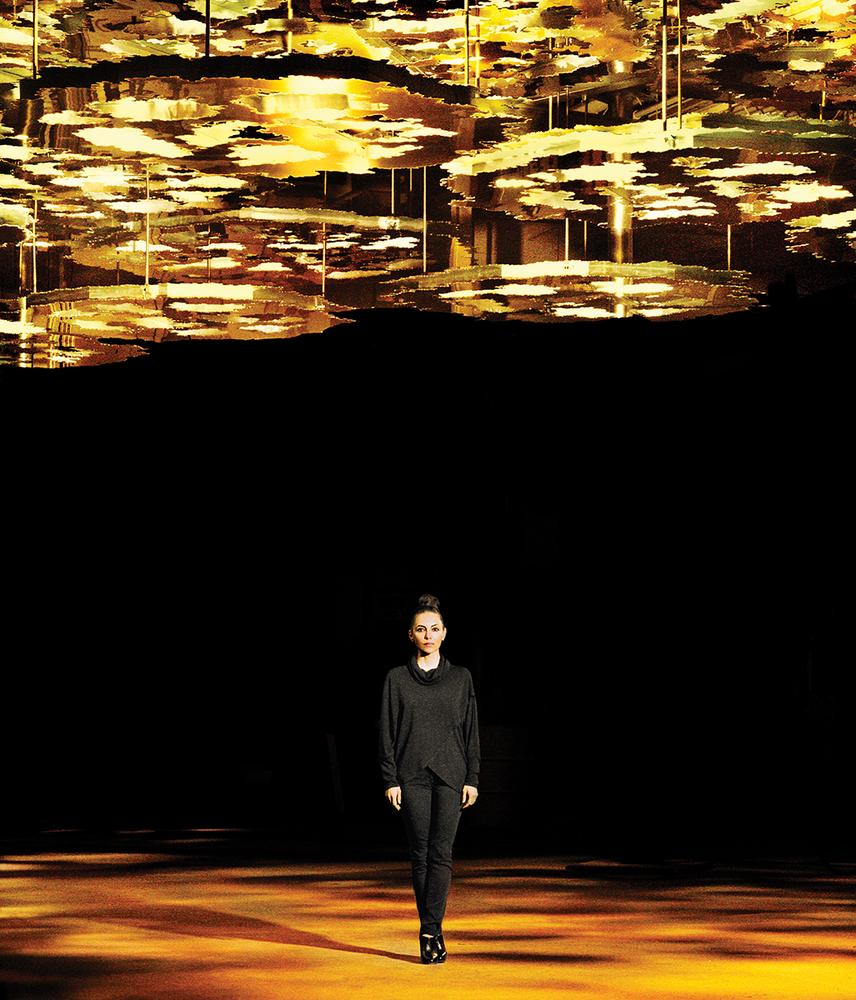 The artist under part of her 'Fata Morgana' installation for Madison Square Park.
Fernández, has been exploring what she calls "landscape sculpture" for nearly two decades, creating installations that suggest pools of water, underground caverns and constellations in the night sky. Her work has been compared to that of light and space artists like Robert Irwin and James Turrell, land artists like Robert Smithson and conceptualists like Felix Gonzalez-Torres. She has shown all over the world, from the Modern Art Museum Fort Worth, in Texas, to the National Museum of Modern Art, Tokyo. In 2005, she won a John D. and Catherine T. MacArthur Foundation "genius" grant, and she recently completed a three-year tour of duty as a presidential appointee to the U.S. Commission of Fine Arts, reviewing and offering recommendations on monuments and other public projects in Washington, D.C. But despite her many accolades, Fernández isn't really a brand-name art star. That is not yet- not yet!
Fata Morgana will be the largest installation in the park's history, and the Brooklyn-based artist's largest and most ambitious undertaking to date. "We commissioned this monumental project," says Brooke Kamin Rapaport, senior curator of Madison Square Park Conservancy, which oversees the sculpture program, "because Teresita is really an artist who is on the cusp of greatness, and I think that Fata Morgana is going to propel her to the highest rank of artists working today."
Fernández uses modern industrial materials, like fiberglass, epoxy and cast acrylic, as well as ancient ones, like marble dust and gold, to evoke the natural world.
Fata Morgana aims for something similar. The piece will "define a glistening procession for the visitor," says Rapaport. "As light comes through these canopies, that brightness will emanate across and through the work." Fernández's extensive tests of the material on site suggest that its mirage-like glow will be visible from as far as two blocks away, as well as from the encircling canyon of buildings.
Teresita quotes, "What I love about public art is that you can plan it out all you want, down to the last bolt, but the way it feels is always a complete surprise."  If you're in NYC- take a moment – drop by Madison Square Park- you will be inspired – Peace Perez