Hip chick alert puts the spotlight on Christine Tobin – this gem has recently relocated from London, UK to New York. The Irish born vocalist and songwriter is renowned for her unique rich voice and original compositional style. With ten highly acclaimed CDs under her own name and four major awards under her belt, Christine is treasured in the UK and beyond as one of the leading lights on the contemporary scene. Just sayin fantastic artist and a lovely person.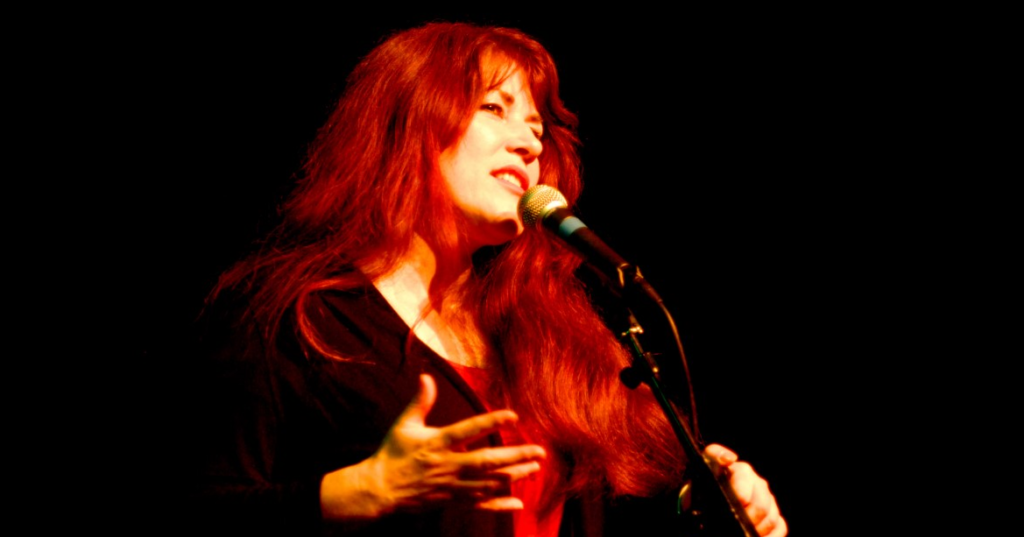 Her authentic and deeply expressive sound was described by the Guardian as "Tobin's 24 carat voice" while praising her both for the poetry of her compositions and the warmth of her golden voice. She has led various projects and in 2012 'Sailing to Byzantium', her settings of WB Yeats poems, won a British Composer Award. The following year she won a 'Herald Angel Award' at the Edinburgh Festival for her concert 'A Thousand Kisses Deep" and in 2014 she won 'Jazz Vocalist of the Year' at the Parliamentary Jazz Awards. Christine is a regular guest presenter on BBC Radio 3's Jazz Library program. The special documentary program 'Out with Paganism' she presented for RTE Lyric FM was a Silver Radio Winner at the New York Festivals – 2013 World's Best Radio Programs. She has played and recorded with US musicians Billy Hart, Mark Turner, Leo Genovese, John Hebert, Joe Locke, Billy Childs, Gary Versace, Harvie S, Jeff Williams, James Genus and been a guest artist/tutor on the Jazz for Kids program at the Jazz Standard.
Check out this YouTube of Christine singing Leonard Cohen's 'Everybody Knows' from her album Secret Life Of A Girl.
Christine Tobin vocals; Phil Robson guitar; Liam Noble piano; Kate Shortt cello; Dave Whitford bass; Thebe Lipere percussion; perfection-
This summer Christine appeared at the Xerox Rochester Jazz Festival, Edmonton and Vancouver Jazz Festivals and recent NYC shows include Club Bonafide, Kitano, Bar Next Door and National Sawdust. I am thrilled that she will be my guest at the Metropolitan Room on September 20th at 7 pm – for the third installment of my "Perez My Way", "Sinatra the Rat Pack" show  – she will sing a surprise Sinatra song and she plays at the Irish Arts Center onDecember 9.  Please support live music – come out get your tickets now-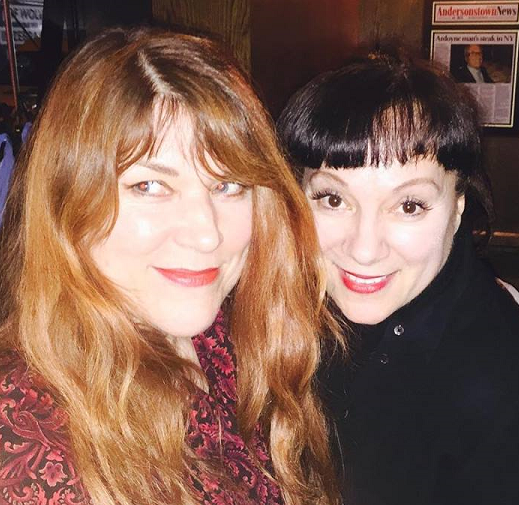 "London's loss is New York's gain. The Irish-born Christine Tobin has long been part of an elite group of U.K singers who are always up to something hip and courageous. Check out Christine and her beautiful throaty voice." James Gavin
"Balancing improv adventures against deep, purring expositions of memorable themes and haunting lyrics, confirmed how far this gifted, imaginative and honest artist has come in a career she has successfully steered by her own star." – The Guardian
Please check out her website!
Hip chick she is the real deal- and I am happy to call her a friend -Peace Perez