Hip Chick Alert puts the spot light on Melissa Walker CEO and Founder of Jazz House Kids -Hip Chick She is – check out this clip and guess who's voice is narrating the clip!
In 2002, Melissa's passion for performing and working with young people led her to found Jazz House Kids, and she has proved to be a visionary leader whose work has been recognized nationally. Melissa was recently chosen as a 2014 Best 50 Women in Business Honoree in New Jersey and in 2013, the Jazz Journalists Association presented her with a Jazz Hero Award, given each year to "activists, advocates, altruists, aiders and abettors of jazz who have had significant impact in their local communities."
Jazz House Kids has gained a reputation as one of the nation's preeminent arts education and performance organizations. Their mission is to transform young lives and open doors to the future by offering pre-professional, year-round musical training along with community engagement and education programs for K-12 students from diverse backgrounds. Internationally renowned jazz performers teach alongside their professional staff, offering students a wide range of creative programming that develops musical potential, enhances leadership and life skills, and strengthens academic performance. Through music, mentoring, education and apprenticeship, Jazz House Kids cultivates tomorrow's global citizens so they may build vibrant communities. This is fantastic- Jazz House Kids HAVE EVENTS ALL THE TIME- SO GO TO THEIR SITE – SUPPORT THIS FOUNDATION.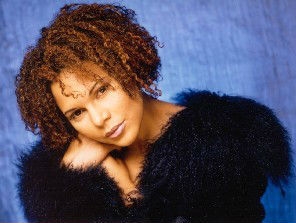 Walker is a graduate of Brown University and in 2013 completed The Prudential Foundation Nonprofit Executive Fellows Program at the Institute For Ethical Leadership at Rutgers Business School.  Originally from Alberta, Canada, Melissa lives in Montclair with her husband Christian McBride and their two dogs, Ella and Jesse.
Hip Chick she is – and please go here and donate support – go to their events ! Bam ! just saying!
http://jazzhousekids.org/support-us/
Stop by Jazz House Kids here learn more –
http://jazzhousekids.org/about-us/people-our-staff/
Please support this program- Peace Perez