Hip cats,
WBGO presents:
The Art of Jazz: Performing Artists as Visual Artists
Join us at the gallery reception on Thursday, June 8, 6PM – 8PM at the WBGO Art Gallery. View the exhibit, meet the artists and enjoy a live performance. I am thrilled to have been invited to participate and amazed and honored that I am in such great company of artist.
This exhibit is curated by photographer Tony Graves and WBGO host Sheila Anderson. It includes paintings and photographs by jazz musicians, including:
Tony Bennett
Don Braden
Will Calhoun
Gerald Cannon
Mino Cinnelu
Honi Gordon
Dick Griffon
Olive Lake
Peter Leitch
Carmen Lundy
Perez
Bucky Pizzarelli
Judy Silvano
Sonelius Smith
This Gallery reception is sponsored by Wines of South Africa.
The WBGO Gallery is located at 54 Park Place in Newark, NJ. It's free and open to the public. WBGO is a wheelchair accessible facility.
You can also visit the WBGO gallery during regular business hours, Monday through Friday, 9AM to 5PM.
http://wbgo.org/wbgo-art-gallery
Here is a sneak peek of Perez's work: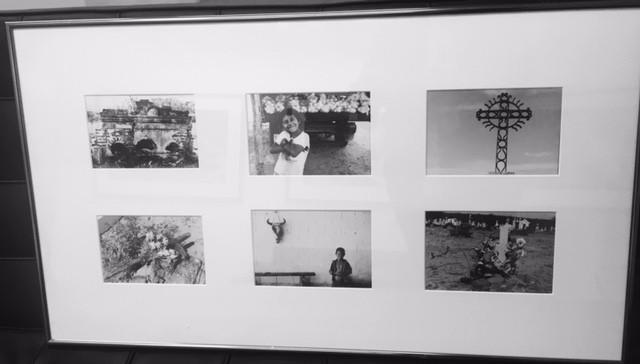 Title: Intense Fragility images study 1 – photographed and printed by Perez
The evolution of radio has rapidly accelerated over the past decade. As 8-tracks, cassettes, and CDs have fallen away in society's rearview, radio has persisted, migrating online in the form of podcasts, satellite radio, and FM station sites.
These new forms of radio are still growing. Radio has played a vital role in supporting artists and labels for years—but in a much smaller, much more tumultuous industry landscape, will the original sharing medium get left behind, or thrive in the digital age? think that it's great that you can stream a record three million times on Spotify, and that you can get airplay on Pandora. But One Spin on WBGO and then you've got an audience !
Not that streaming music doesn't help expose an artist, but can you name one artist that has broken from Spotify? What artists have they broken? They're a great tool to discover, explore, and find things. But as much as people want to say radio is dead, you watch when the stations pick up a record. Not taking anything away from any of the streaming platforms or other ways to discover music, but radio still works- and I am sticking to it.
So if you're not a member yet – please become a member of WBGO 88.3 FM
WBGO is a publicly-supported, cultural institution that champions jazz and presents news to a worldwide audience through radio, other technologies and events. Organizational values that guide WBGO in accomplishing its mission are: A belief in the vibrancy and continuance of jazz as a cultural art form Educational outreach is an important part of the station's programming A diverse, open workplace that supports the development and enhancement of the staff's talents and skills Listeners, members and the general public deserve to be treated with respect, quality service and information. I dig them , so listen in and enjoy .
Here is a second sneak peek of Perez's work:

Title: Intense Fragility images study 2 – photographed and printed by Perez
Hope to see you at the opening !
PEACE PEREZ