2016, another year filled with amazing music-– art- and the 2016 debates – as the year comes to a close HIPCHICK ALERT puts the spotlight on fantastic moments to come in January and the TOP 10 CDS OF 2016'
Moments to come in JANUARY:
Gabrielle Stravelli has a new cd Dream Ago releasing in January –– she's amazing vocal artist – here's her web page: www.gabriellestravelli.com Gabrielle Stravelli…has the whole package: a fantastic instrument, great time, superb musicianship, perfect diction and more importantly, she sings everything with a true depth of feeling…Singing in front of a fantastic and swinging band, Gabrielle proves on "Dream Ago" that she is one of the top vocalists on the music scene today." – Fred Hersch, 9-time Grammy nominated pianist and composer.
Art Hirahara has a new cd coming out in January Central line.  Pianist Art Hirahara makes bold and personal statements while taking us along for the ride on a journey of self-exploration. "Central Line" is the sincere demonstration of a forward-minded artist seeking to discover the inner continuity of his life, and to pay respect and homage to the music of his family, ancestors and homeland. Hirahara utilizes his visionary talents as a bandleader and musician to uncover the hidden possibilities latent in the compositions.
 film by Sara Pettinella
He also makes a bold and original statement while ultimately remaining true to himself. With an amazing combination of talents and hard swinging highlights by bassist Linda Oh, drummer Rudy Royston and special guest Donny McCaslin on a few selections, and an evocative program of music, Hirahara's "Central Line" is elegantly lyrical and clearly suggestive of a modern jazz sensibility that is sure to bring bright moments of intense delight to jazz fans everywhere. Love this hip cat- he's a stunning musician. Lets get him on the road with this project.
Thirdly in January its APAP
APAP is the national service, advocacy and membership organization for the performing arts presenting industry and the convener of APAP|NYC, the world's leading gathering of performing arts professionals, held every January in New York City.The exhibitors ( will be at the Hilton Hotel ) plan for months as do the managers who select who will appear at the event – kudos to them – I go every year love to hear the talent – this year I am covering it for Hip Chick Alert – I will hear some great music and make some new connections – here are 2 showcases at APAP that I am looking forward to –
Anita Wardell
APAP 2017 SHOWCASE JANUARY 8 SET TIME 10 PM
NY Hilton, 1335 Avenue of the Americas
4th floor, THE NEW YORK SUITE
GREEN ROOM: HUDSON SUITE
hosted by Pat Timura Harris- Love Productions Records, and Allan Harris
Christine Tobin
APAP 2017 SHOWCASE JANUARY 8 SET TIME 3:30pm
NY Hilton, 1335 Avenue of the Americas
REGENT PARLOR, SECOND FLOOR
HOSTED BY GAIL BOYD MANAGEMENT
Now my picks for the top 10- cds 2016
1.
Rene Marie
Sound of Red
René Marie, the "outrageous" (Wall Street Journal) vocalist has taken the recording process one giant step further with the release of her most personal album on May 13. As the follow-up to 2013's Grammy award-nominated album I Wanna Be Evil (With Love to Eartha Kitt), 'Sound of Red' is her first album of all-original songs written and co-produced by the contemporary jazz chanteuse herself. It's been a "remarkable path to jazz" (NPR) for René. As a fearless force in the contemporary jazz world, René has never been afraid to look into the more challenging places of human experience where love and contentment give way to discord and struggle. I ADORE THIS TALENTED LADY!
'Sound of Red' is a musical statement that according to René, "attempts to cover the spectrum of human emotion." The album's 11 songs – most of them autobiographical – provide glimpses of the many small but profound turning points that are a part of an individual's life. LOVE HER – LOVE THIS!
I listened to Bowie's astonishing 25th studio album Blackstar SO MANY TIMES -.when Bowie suddenly died and we were all were forced to re-examine/re-think the album. Bowie is s visionary – throughout the years I have loved him as an artist.
Love and I miss this one.
3. Madeleine Peyroux's Secular Hymns comes twenty years after her debut release, Dreamland (Atlantic, 1996), which catapulted her into the public eye and garnered heaps of praise. Since then her voice has often been compared to mid-career Billie Holiday, and that comparison remains valid on Secular Hymns.
Some singers would find that a millstone around their neck, but Peyroux continues to wear it well. It is surprising that, two decades since Dreamland, this is only her seventh solo album release. Those albums have never settled into a predictable pattern—for instance, some have contained mainly Peyroux originals, others few or none at all—but her name long ago became a guarantee of high quality music. Madeleine Peyroux: vocals, guitar: I dig her – enjoy this treat.
4.
DR LONNIE SMITH
: EVOLUTION (BLUE NOTE)
Evolution is Smith's first album for Blue Note in forty-five years, and it's a real humdinger. Everything we've come to expect from him, included the unexpected, is here. The album is populated with raunchy riffs, greasy grooves, soulful sermons, tidal organ shifts, moody statements, hard-hitting solos, and punchy interjections, all of which help to enliven throwback songs, standards, and new pieces alike. This is past, present, and future Smith rolled into one.  FANTASTIC- LISTEN- DIG HIM – I DO !
5. 
Scott Bradlee's
Postmodern Jukebox The Essentials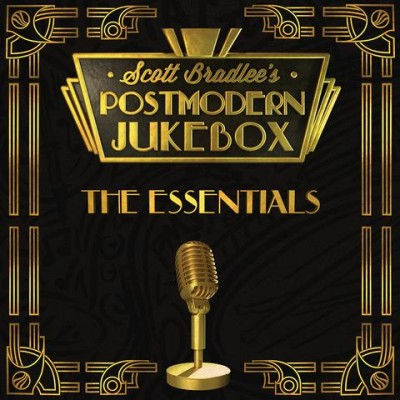 The Essentials is a compilation album of Scott Bradlee's Postmodern Jukebox's greatest hits spanning their entire career. The tracks on this album have over a combined 146 million views on YouTube. Artists featured on the album include Haley Reinhart, Kate Davis, Casey Abrams, Morgan James, Robyn Adele Anderson and many more. – I love Post Modern Jukebox!  They always put me in the BEST mood!
6. 
NILS LANDGREN WITH JANIS SIEGEL
: SOME OTHER TIME, A TRIBUTE TO LEONARD BERNSTEIN (ACT)
Swedish trombone player Nils Landgren turned 60 on February 15, 2016, and he marks this special year with a tribute album to the music of Leonard Bernstein. Landgren has brought together a formidable band to do justice to the music of Bernstein, a composer, he says, whose "music is unique, the way he writes is distinctive, emotional and always so human".
An enjoyable album. Hot on the heels of his guest appearance on Mo' Blow's funky Live In Berlin (ACT Music, 2016), trombonist and singer Nils Landgren moves over to Broadway with Some Other Time. As the sub-title makes clear, this is A Tribute to Leonard Bernstein—a worthy and at times achingly beautiful tribute, too. Landgren is joined by The Manhattan Transfer vocalist Janis Siegel and by the excellent rhythm section of Jan Lundgren on piano, Dieter Ilg on bass and Wolfgang Haffner on drums. The Bochum Symphoniker, conducted by arranger Vince Mendoza, joins in on a few tracks including "Overture: America" a 42-second introduction that gives the erroneous impression that this album will solely focus on West Side Story- hip cat? Yes I think so!
7.
Sonny Rollins
: Holding The Stage: Road Shows, Vol. 4
The album opens on a Rollins concert staple—Duke Ellington's "In A Sentimental Mood," recorded in 2007 at the Barbican in London. Halfway through this enthusiastic five-minute performance, Rollins jettisons the band and proceeds to rhapsodize on the form and theme(s), zigging where you expect him to zag and ornamenting the familiar melodic strains in inimitable fashion. jazz master in the house!
It's a song he's probably played a thousand times, but that doesn't dampen his enthusiasm or stunt his originality one bit – love this master and adore this cd-
8. Sunday Night at the Vanguard
Fred Hersch Trio
: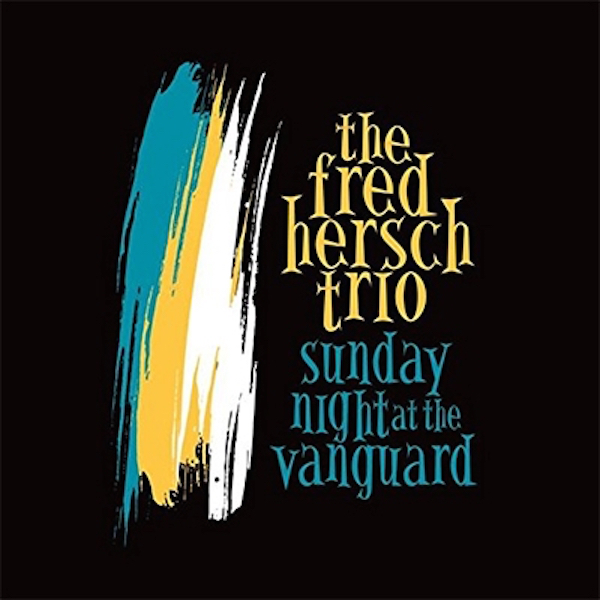 Hersch says this is his best trio album. Almost every artist says that about their latest—that this one's the best. But he might be right. The vote here would have gone to a studio recording, Whirl (Palmetto Records, 2010), a marvelous in-the-zone effort with this same trio—John Hebert on bass, Eric McPherson playing drums—until Sunday Night At The Vanguard rolled around.
9. 
Theo Croker
, Escape Velocity (O'Keh)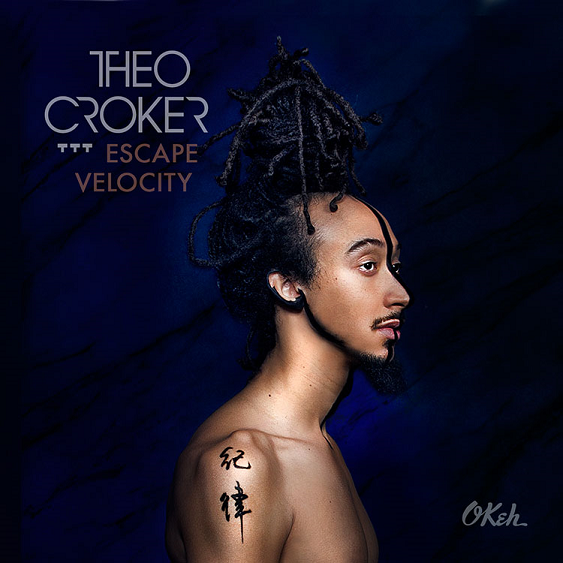 As the grandson of legendary Dixieland trumpeter Doc Cheatham, it was natural for Oberlin Conservatory graduate Theo Croker to pick up the horn in kind. However, what this young man has created on Escape Velocity goes far beyond his Big Easy pedigree as he and his group DVRK FUNK, comprised of reedist Anthony Ware, pianist Michael King, guitarist Ben Eunson, bassist Eric Wheeler and drummer Kassa Overall, explore a middle ground between electronic and acoustic jazz that is equal parts Mac Rebennack and Mark Morrison's "Return of the Mack." This is headphone bop of the highest order. Hes a local cat and fun recording – enjoy
10. Out of the Blue –
Alyssa Allgood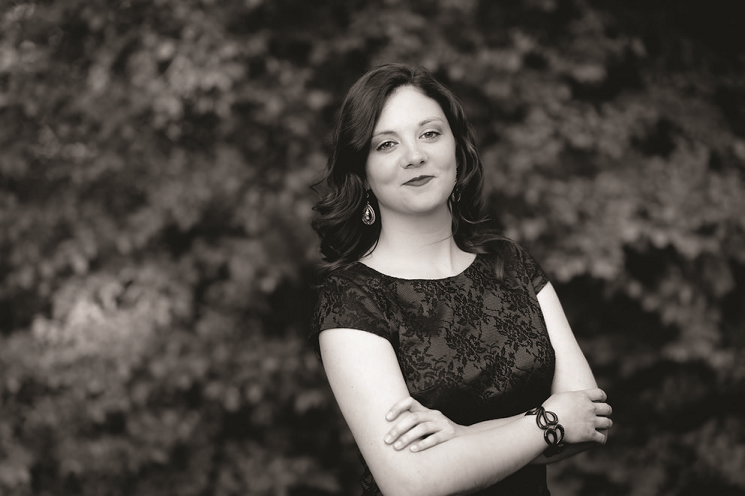 Chicago vocalist Alyssa Allgood devotes her first full length album to an unexpected source: the classic hard bop repertoire of Blue Note Records. The label is mainly known for instrumental jazz, and all of these selections were originally instrumental. This presents no problem for Allgood, who demonstrates equal facility scatting, singing wordless vocalise, and writing lyrics (which she does on four tracks). She has a crack band, too: organist Dan Chase, guitarist Tim Fitzgerald, saxophonist Chris Madsen and drummer Matt Plaskota provide all the swing and blues flavor the material calls for. Here is her site:  http://www.alyssaallgood.com/
That's it for 2016 – Peace and thank you for visiting HIPCHICKALERT – please be kind to all in your path – happy holidays and see you in 2017
PEACE PEREZ